Manitoba Winter Driving
It is a good idea to be prepared for Winter driving before you head out on the road this season. Driving conditions can change quickly during the Winter months. It is always best to have a number of items in your vehicle in case you get stuck on or off the road.
Be Prepared
It is recommended that you travel with a cold-weather survival kit in your vehicle. Having emergency supplies on hand can be very beneficial if you find yourself stranded in your vehicle during a Manitoba Winter. Cold-weather survival kits should include these items:
Candle and Matches
Water
First Aid Kit
Non-perishable Food
Booster Cables
Shovel
Warm Clothing and Boots
Flares
Warm Blankets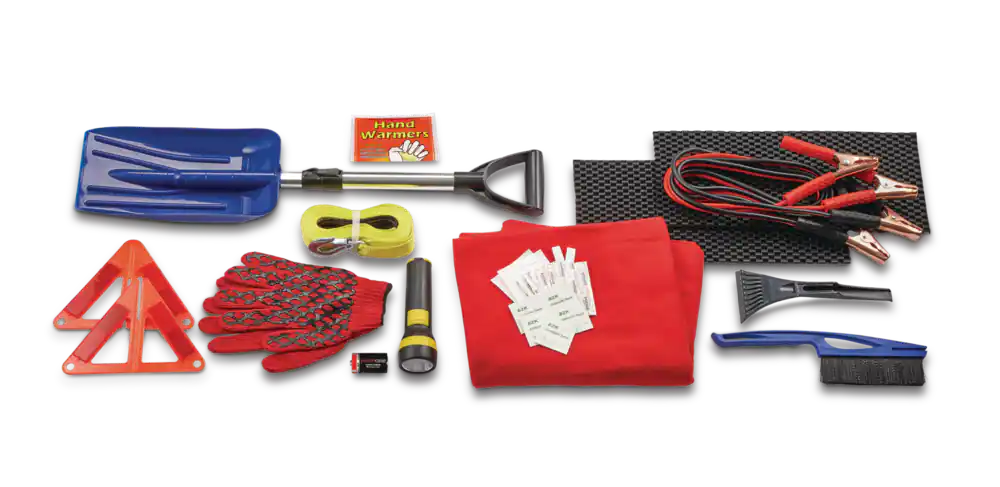 Winter Survival Kits are available at a number of retailers - or easily assembled from items in your home. A good ice scraper is necessary this time of year.
Clean Off Your Windows
Always be sure to completely clear off your vehicle of all ice and snow before you pull out of the driveway. Make sure that windows are free from frost and clear from interior fog. Click Here for advice on how to defrost your windows. A few extra minutes to be prepared for Winter driving will help you to safely travel on icy and snowy conditions. It could make all the difference in keeping yourself and others safe on Manitoba roads this Winter.
How to Get Help
There is help if you do become stranded on Manitoba roads this Winter. If you have an emergency, be sure to contact 911. If you are stranded in the snow, turn on your vehicle's four-way flashers. Ensure that your Exhaust pipe is not blocked by snow, then remain in your vehicle until help arrives. Owners with Mopar Roadside Assistance can reach that service at 1-800-363-4869. Coverage details can be found HERE.
Plan Ahead for Winter Driving
Be aware of driving conditions before you head out this Winter. Don't go out when it is not safe to be on the road. Know that conditions can change with little warning. Double check forecasts and be prepared if you need to travel in poor Winter driving conditions.