When to Install Winter Tires in Canada
It gets cold in Canada. Driving with winter tires is an option to improve your driving conditions and keep you safe on the road. Winter tires are designed to give your vehicle better traction in snow and ice. They are made with a softer rubber compound that remains pliable in cold weather. Winter tires often have deeper treads than regular tires. It is a good idea to install winter tires as soon as the temperatures start to drop below 7 degrees Celsius in Manitoba. This will help to ensure that your vehicle is able to handle the challenges of the winter roads.
As any Canadian knows, winter can be a treacherous time of year. Icy roads and snow-covered highways make driving conditions hazardous, and even the most experienced drivers can find themselves in a dangerous situation. Winter tires are designed to provide better traction in icy and snowy conditions. They can help to improve braking and handling. We can install your Winter tires at Dunn Ram Trucks in Portage la Prairie. Keep your Winter Tires on until spring arrives. Don't remove them until temperatures consistently remain above 7 degrees Celsius. While winter tires may not eliminate all the risks of winter driving, they can help to make the roads a little bit safer for everyone.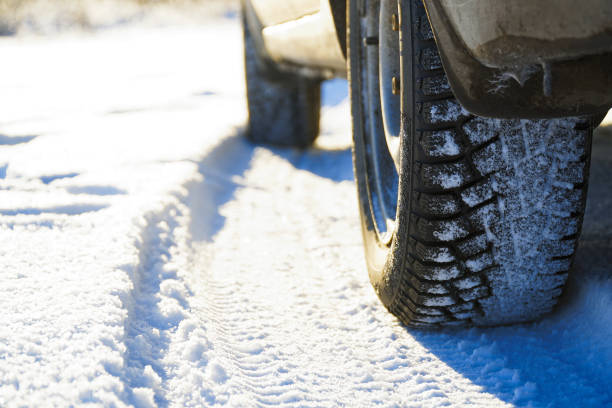 Winter Tires Installed
Our Service Department is able to install your Winter Tires in the fall and remove them in the Spring. Book an appointment before the temperatures consistently dip below 7 degrees Celsius. Dunn Ram Trucks has Tire Storage available as well. Speak to one of our Service Advisors for more details.

If you need to purchase new Winter Tires, our Parts Specialists will find the right tire for you vehicle. We have a number of tire distributors and carry many brands to fit your budget and needs. Dunn Ram Trucks in Portage la Prairie is your Winter Tire Store.