2021 Chrysler Pacifica Hybrid
Brand New at Dunn Ram Trucks in Portage la Prairie - the 2021 Chrysler Pacifica Hybrid has arrived.
Keep your driving costs down with a minivan that boasts Best-in-Class fuel economy.⁎
Best-in-Class Fuel Economy
The 2021 Chrysler Pacifica Hybrid has a fuel economy rating of 2.7 Le/100 km or 105 MPGe (gasoline equivalent) in city driving. This impressive fuel economy sets the bar for efficiency.
This Hybrid has an extensive driving range seamlessly switching between electric and hybrid power. This adaptable minivan can travel up to 51 kilometres in all-electric mode. Total combined driving range is up to 835 kilometres.⁎
The 2021 Pacifica Hybrid is Driving Change
The Pacifica Hybrid is powered by a 3.6L PentastarTM V6 engine and a 16-kWh lithium-ion battery, using both gasoline and electricity. This hybrid switches between the two power sources based on driving conditions. It optimizes efficiency by partially self-charging the battery through regenerative braking.
Charging the battery overnight with the standard 120-volt Level 1 charger is simple. It can charge in just 2 hours with the available 240-volt Mopar® Level 2 charger.⁎ The illuminated charge indicator on the dash makes it easy to monitor the juice that's left. Plus, you'll get long-lasting power with the 10-year/160,000-kilometre transferable high-voltage battery warranty.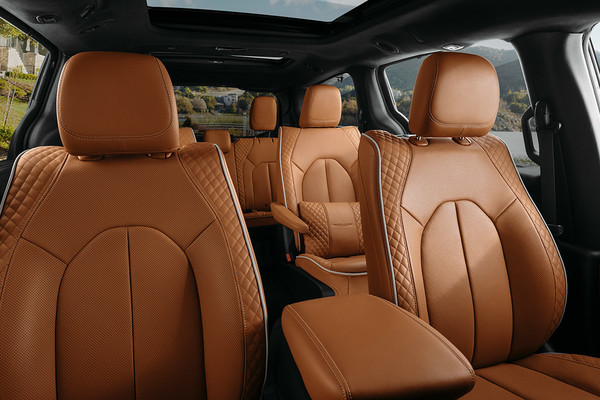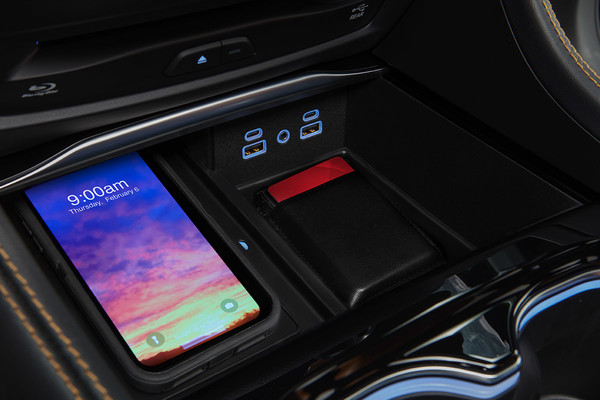 Safety is our Top Priority
Keeping your family safe is on the top of our priority list. The Chrysler Pacifica Hybrid has over 115 standard and available safety and security features. Advanced features including Pedestrian Automatic Emergency Braking, Forward Collision Warning with Active Braking, Adaptive Cruise Control with Stop and Go, and Lane Departure Warning with Lane Keep Assist,⁎ are available on the Pacifica Hybrid Touring and come standard on all other models.